Environment´s information
In the Valley of Roncal it is worth visiting the Museums of la Almadia (Burgi), of the tenor Julián Gayarre (Roncal), of the Cheese and the Transhumance (Uztárroz) and the Interpretation Center of the Nature (Roncal). There are two big traditional festivities: the Day of la Almadia at the end of April or begining of May (Burgui) with a descent of 5 km, and the tribute of Tres Vagas (13th July) with the participation of mayors of the French valley of Barretos. Valley of Relagua closes Valley of Roncal by the North and the Reserve of Larra, places where you can go up to summits such as Mea de los Tres Reyes, Annie or Urkedi that exceed the 2000 meters. The Valley of Belagua is the only we can find in Navarre of glacial characer, where we can walk and contemplate a variety of trees: pine, fir tree, hazelnut, gall-oak, lime blossom. The winter, logically is the ideal time to skiing or walking on the snow around this environment of the Oriental Pyrenee. In the South of the Valley Roncal, foz de Burgui is the gate from the Oriental Medium Area of Navarre.
Roncal
It is located in the Northwest of Navarre, in the Pyrenees, 90 km from Pamplona. It is head and capital of the Valley of Ronal and it has the category of Villa. In the banks of the river Esca. Village of Pyrenean features, with stone houses and streets, which gives it a rustic mountain. An imposing stone church dominates the population. It also has, bank offices, shops, library and an Interpretation Center of Nature, where wildlife Roncal Valley is represented, as well as the lifestyles are described. Crumbs shepherd and lamb stew (lamb stew with potatoes) are typical. Typical product with designation of origin is the Roncal cheese.
WHERE TO GO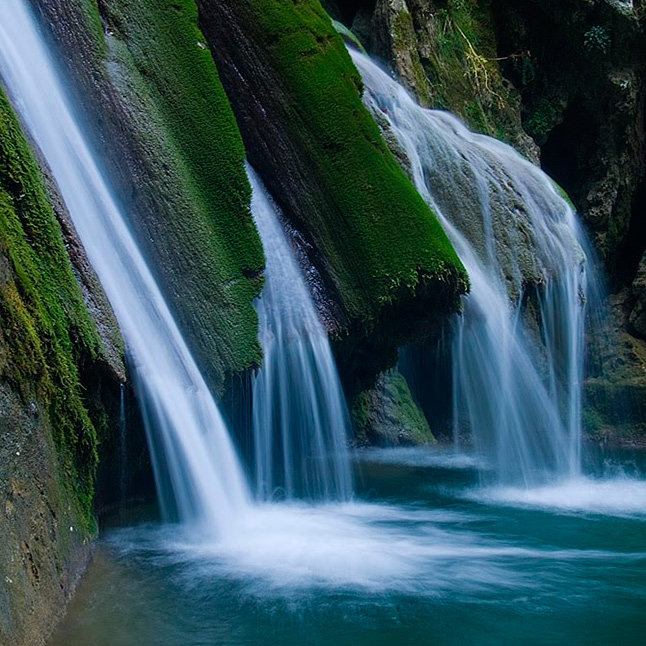 Belabarce, valle y cascada
Espacio natural de gran belleza, ideal para la tranquilidad y el silencio. El río Belabarce serpentea todo el valle fertilizando los campos de siega, patatales, y pastos que existen en el llano. Una d...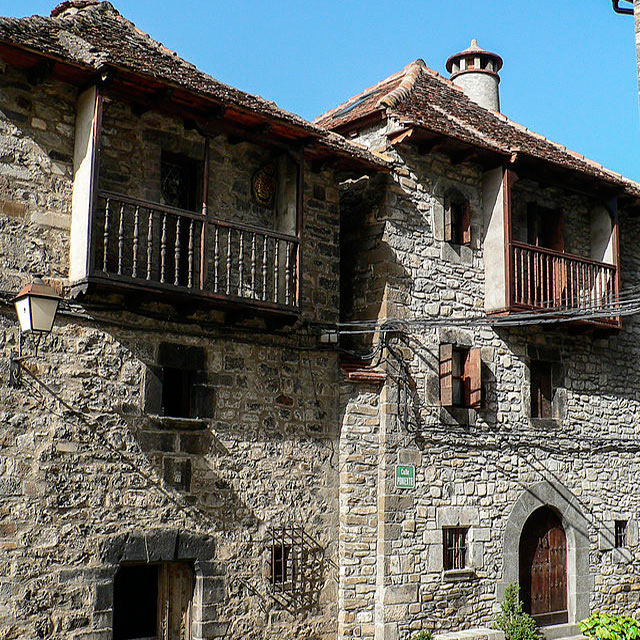 Conjunto Histórico de Ansó
Ánsó, en La Jacetania, es Conjunto Histórico desde 2006 por haber sabido conservar la estructura urbanística original de alta montaña con casas unifamiliares en piedra gris y tejado a doble vertiente ...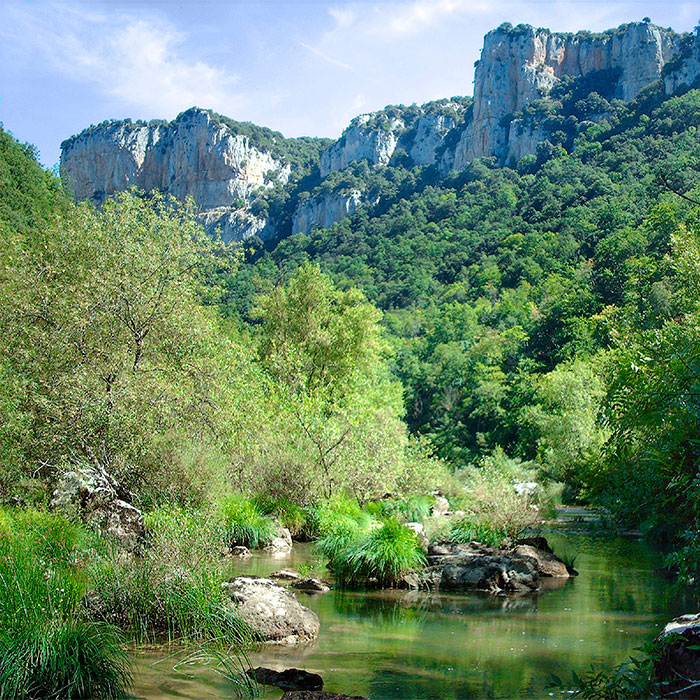 Foz de Arbayún
A la entrada del pirenaico valle de Salazar, entre Lumbier y el Almiradío de Navascués, es la más extensa e impresionante de las gargantas navarras. El río Salazar va encadado sobre Imponentes paredes...
UPCOMING EVENTS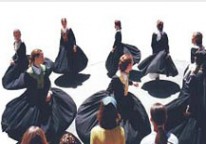 Romería a la Virgen Blanca
En Jaurrieta, del 11 al 15 de agosto
Entre el 11 y el 15 de agosto, la localidad pirenaica de Jaurrieta, en el valle de Salazar, celebra sus fiestas patronales. El 15 es el día grande en honor a la Virgen Blanca. Los vecinos llevan a su ...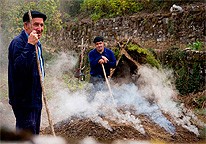 Orhipean en Ochagavía
En Ochagavía, 26 de agosto
La localidad se engalana para recrear la vida de sus gentes hace 100 años. Hilanderas, lavanderas, barberos, niños jugando y un largo etcétera de personajes ayudan al visitante a trasladarse a los alb...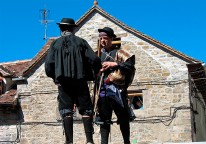 Día del Traje típico Ansoniano
En Ansó, 27 de agosto
Fiesta de Interés Turístico Regional. Cada último domingo de agosto,se vuelve a vestir el traje típico medieval de la localidad. Durante la jornada, son muchos los que participan en diversas represent...